If you are a follower of ours on social media, you will know about our love for the humble honeybee; an endangered insect that we are campaigning and striving to save. Having such a pivotal role in our ecosystem, we wish to share some tips on how to help save the bee population. So, if you want to #BeeTheSolution, read on!
Buy a bee hotel for your garden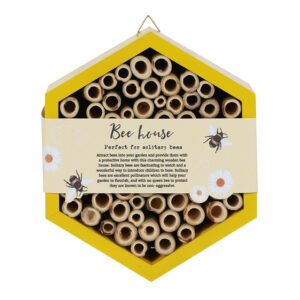 Bee hotels provide solitary bees with a place to live and lay their eggs, being safe havens for our precious pollinators. When purchasing a Bee1 Bee Hotel, you will not only be helping make your garden a bee-friendly environment but investing funds into the bee-friendly projects and incredible programmes we deliver in schools and the local community.
Plant a wildflower bee bomb!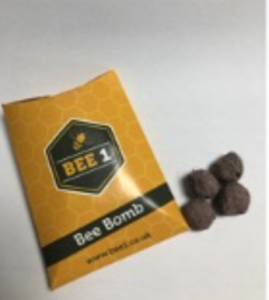 Planting wildflower bee bombs will do wonders for our hungry and homeless bees! It is important to plant wildflowers that are native to the UK. These can be purchased on Bee1.co.uk now!
Ditch the chemicals!
When gardening, avoid using synthetic pesticides, fertilizers, herbicides, and neonicotinoids. This is because they are harmful to bees!
Make a bee bath
Like all animals and insects, bees need a water source. In order to ensure you are doing your bit for the bee population, having a bee bath in your garden is advised. As the weather heats and foraging activity accelerates, bees will be on the lookout for water as well as pollen and nectar.
Adopt a bee!
Don't have a garden or are not particularly green-fingered? There are still many things you can do to spread awareness and support the campaign to save the honey bee! One way is to adopt a bee!
To purchase any of the gifts within our range, contact us today:
Email: Mark.douglas@bee1.co.uk
Email: Booie@bee1.co.uk
Telephone: 07881 517142