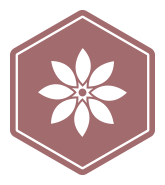 ---
The Well-being of Future Generations (Wales) Act
The Well-being of Future Generations (Wales) Act is about improving the social, economic, environmental and cultural well-being of Wales. It makes the public bodies listed in the Act think more about the long-term, work better with people, communities and each other, looking to prevent problems and take a more joined-up approach.
By joining hands with us in fighting the honeybees plight, you'll be playing a crucial role in working towards a healthier and more bee-friendly environment. It has been proven that beekeeping and their produce can have significant health and well being benefits.
Our Wellness Option is aimed specifically at working on building better support networks for health and well-being, in the workplace, the local community, and at home.
With that in mind, we thought that it would make sense for us to put together our wellness package. Our package aims to not only provide a fuller quality of life for the bees, but also for yourself, your family or your employees.
OUR WELLNESS OPTION INCLUDES
Personalised packages to include beehive adoption, plus receive free health-check and coaching plan

Tailor-made individual health-checks for your family or your staff members

Staff health and well-being packages

Safety, occupational health, well-being and mental health training
Would you like to learn more about this option and get started on your journey to creating a buzz about health and well-being? Click below!
Become a part of the bee-volution
MENTAL HEALTH AND OTHER TRAINING
---
Bee1 has developed a partnership with a local Safety, Health and Wellness Training Company. Alan has been trained by MIND and was employed by St Johns Ambulance Trust and delivers accredited Adult Mental Health First Aid, Occupational Health, Safety, First Aid and optional tailored training to meet the needs of the organisations.
Wellness Check
Bee1 have also partnered with a Local Pharmacy and can offer, individual Healthchecks, inclusive of a coaching plan– which can be arranged for yourselves, family or staff members at competitive rates; alternatively 'Adopt a beehive' and receive this pack from Bee1 for free!
TIME TO CHANGE EMPLOYER PLEDGE
Changing the way we all think and act about Mental Health
---
Additionally, Bee1 offer support to organisations with the implementation of the 'Time to Change' employer pledge. The Time to Change Employer Pledge is a commitment to changing the way we all think and act about mental health in the workplace. This commitment is supported by a 12-month Employer Action Plan founded on the principles of the 2017 Thriving at Work Report and built upon 5 years of evidence-based interventions researched by the Time to Change Employers Team. Bee1 can assist organisations and others to embed best-practice interventions and policy to help everyone to function and work in ways that promote a positive mental well-being.
---

Mental health is a significant issue organisations cannot afford to ignore
Over 1,200 organisations, employing over 2 million people, have now signed the Time to Change Employer Pledge.
1 in 4 British workers are affected by conditions like anxiety, depression and stress every year.
9 out of 10 people who experience mental health problems say they face stigma and discrimination as a result.
60% of people say that stigma and discrimination are as damaging, or more damaging, than the symptoms of their mental health problem and 54% percent of people say they are impacted most by such stigma in their place of work.

Poor mental health can have a significant cost to you and your business
1. Every year a cost of between £33 billion and £42 billion is incurred by employers as a result of poor mental health.
Mental ill-health is the leading cause of sickness absence in the UK, costing an average of £1,035 per employee per year.
300,000 people leave their place of work each year due to poor mental health.
Organisations who take the Pledge and put their Action Plan in place have found that employees report feeling more supported about issues concerning mental health, are more willing to disclose their personal lived experience, and are more confident about making managers and colleagues aware of their experience.
SINCE SIGNING THE PLEDGE, 95% OF EMPLOYERS HAVE SAID IT HAS HAD A POSITIVE IMPACT ON THEIR ORGANISATION.
OTHER BEE1 OPTIONS AVAILABLE
Click the icons below to browse other Bee1 options
---