Here is a snapshot of us, you may see the world from another dimension, it might even turn your world upside down!
---
Bee1 has been established to address the decline in pollinators both locally and globally. Bees have now been declared the most important animals on the planet, and are now included on the endangered species list.
These little creatures make such a huge positive impact to our planet, if we don't protect them – who will? Our job is to educate everyone as much as we can, and live in hope that we may be able to bring the numbers right back to where they should be.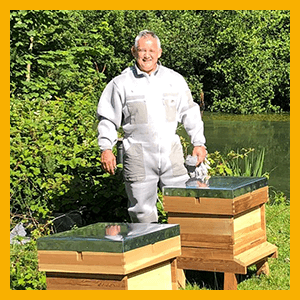 "I think it would be great to have a quote from Mark here"
I am Mark
Founder of Bee1. A company that specialises in Corporate and Social Responsibility delivery. Focusing largely on environmental, biodiversity, education,community, health and well being including mindfulness. A qualified beekeeper who uses these endangered species and other pollinators to highlight our very real local environmental challenges.

Former Director of NatWest Bank across Wales and Chairman/Founder of NatWest Cymru. Localising a national brand and embracing the wants, needs and identities of local customers and communities. Finalist of both Inspire Wales and Leading Wales awards. Didn't envisage returning to the Financial services sector after 35 years service but some genuinely exciting new disruptor companies have changed that thinking. Delighted to be joining one of Wales best kept secrets in Niche IFA. Hugely exciting, customer focused, ethical company that also look after all of my finances, investments and protection needs. Praise indeed from an experienced, cynical old banker!

Husband to best friend Deb, proud Dad to Liam and Cameron. Adoring Grampa to Ruby. Count my blessings every day.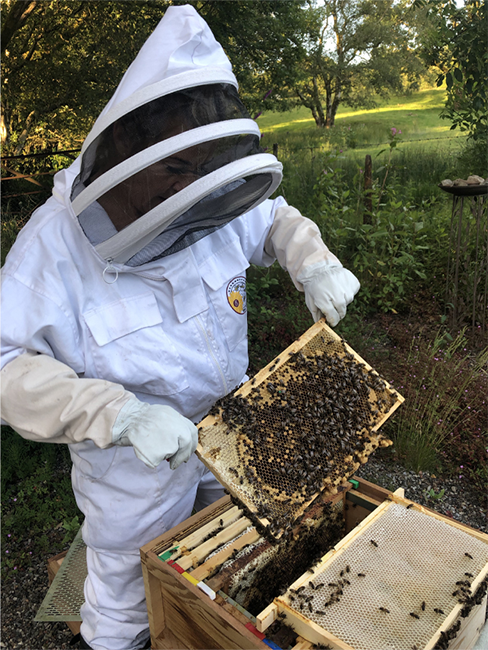 HOW WE ARE MAKING A DIFFERENCE
Bee1 initiatives are providing suitable homes for bees to prosper and grow. Bee1 is working alongside local businesses, schools and the community, keeping them informed, so that we can all do our bit to save the bees!

Bees are absolutely essential to both a healthy environment and a thriving economy. We rely on them and other pollinators to pollinate most of our fruit and vegetables.

Our bees are under threat, and without them, our food and economy is at risk. So, have a look around our website and see why we're so passionate about them and find out what you can do to get involved.

Almost all beekeeping in the UK is carried out by members of the public as a hobby, so the role of individual beekeepers in safeguarding honey bees for future generations is crucial.

A contribution of the funds raised by Bee1 are invested to support local charities, applied research projects at universities, and to develop education programmes for school children to ensure that they are all properly informed trained and best able to help keep honey bees alive and well.
Select an icon below to browse other Bee1 options
---