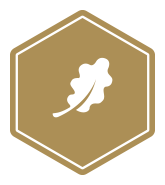 ---
By adopting a local hive, you can make a real difference to your resident bee population. You can also help conserve a local meadow and woodland and deliver your Corporate, Social Responsibilities (CSR), local community, schools and
eco-system.
WHAT ARE THE BENEFITS?
Improve your Corporate, Social Responsibilities impact straight away

New angles for your Public Relations and marketing strategies

Play a key part in improving your local environment

Regular updates on your hive(s) and a more fulfilled knowledge of honeybees for you and your staff

You'll get to enjoy delicious honey that has come directly from your hive(s)!
BY ADOPTING A HIVE,
YOU WILL RECEIVE:
Adoption of one beehive

Your own company logo displayed on your adopted hive

Staff engagement - our beekeepers will manage your hive and provide regular updates

Beekeeper visit to your company (if required)

Certificate and posters for the office - educating and informing staff of the positive impact you're making

Honey produced from your own company hive - perfect for staff and customers!

Your logo will be displayed on all inventory, including your beehive, marketing and communications
By being part of this movement with us, we'll also invite you to all of our media and press events. The Hive Sponsorship option starts at £600. If you'd like to get underway, then give us a buzz!
Become a part of the bee-volution
You can also gift a hive as the ideal, unique gift for a friend or loved one!
OTHER BEE1 OPTIONS AVAILABLE
Click the icons below to browse other Bee1 options
---